Learn Japanese for Travelers
June 19, 2017
Languages
By popular demand, here is some basic Japanese for travelers! In all honesty, this post was very difficult to make! I have never studied Japanese and just haven't really been that interested in it. All of the other languages I have posted on so far I have studied. So thank you readers for the challenge!
Greetings & Goodbyes
Nice to meet you- はじめまして (hajime mash'te)
good morning - おはようございます (ohayoo gozaimas')
good evening - こんばんは (konbonwa)
good night - おやすみなさい (oyasumi nasai)
see you - じゃあ (jaa)
goodbye - さようなら (sayonara)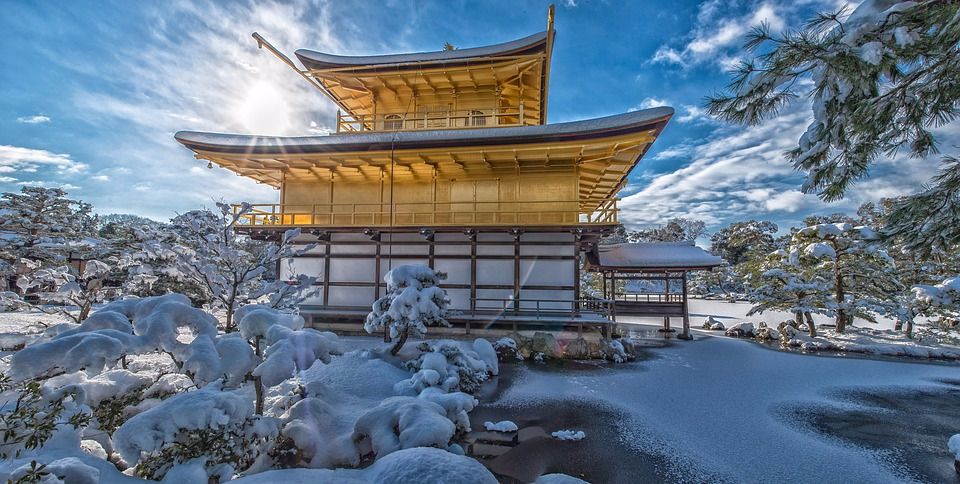 Polite Conversation
How are you? - おげんき ですか?(Ogenki desuka)
I'm fine, thanks. - わたしは げんき です。ありがとう。(Watashiwa genki desu. Arigato.)
Thank you - ありがとう (Arigato)
Thank you very much - どうも ありがとうございます (Domo arigato gozaimasu)
もう一度言ってください – Please say it again. (mou ichidou itte kudasai)
どういたしまして – You're welcome. (douitashimashite)
問題ないよ mondai nai yo – No problem.
Please (requesting something) - ください (Kudasai)
Please (offering something) - どうぞ (Dozo)
Excuse me (to get attention) - すみません (Sumimasen)
Sorry (mistake) - ごめん なさい (Gomen nasai)
Do you speak English/Japanese? - あなたは えいご/にほんご を はなしますか?(Anatawa eigo/nihongo o hanashimasuka?)
Yes/no/a little - はい/いいえ/ちょっと (Hai/iie/chotto)
Do you understand? - わかりますか?(Wakarimasuka?)
I understand/I don't understand - わかります/わかりません (Wakarimasu/wakarimasen)
I don't know -しりません (Shirimasen)
お名前は何ですか? – What's your name? (o namae wa nan desu ka)
です … – I'm…(desu)
At the Restaurant
お腹が空いています onaka ga suite imasu – I'm hungry.
まだ食べていません mada tabete imasen – I haven't eaten yet.
メニュー、お願いします menyuu, onegaishimasu – Please bring me a menu.
メニュー、お願いできますか?menyuu, onegai dekimasu ka – May I have the menu?
それは何ですか? sore wa nan desu ka – What's that?
これを食べてみたいです kore o tabete mitai desu – I'd like to try this.…
をください …o kudasai – I'd like……
がありますか?…ga arimasu ka – Do you have…?…
付きですか? …tsuki desu ka – Does it come with…?…
が食べられません …ga taberaremasen – I can't eat……
アレルギーがあります …arerugii ga arimasu – I'm allergic to…
おいしいです oishii desu – It's delicious!
まずいですmazui desu – It's terrible.
お腹が一杯です onaka ga ippai desu – I'm full.
お勘定/お会計、お願いします okanjou/okaikei, onegaishimasu – Check, please.
いただきます itadakimasu – Let's dig in!
ごちそうさまでした gochisousama deshita – Thanks for the meal.
Shopping
いらっしゃいませ irasshaimase – Welcome.
これは何ですか?kore wa nan desu ka – What is this?
これは何というものですか?kore wa nan to iu mono desu ka – What's this called?
これはいくらですか?kore wa ikura desu ka – How much is this?…
がありますか? …ga arimasu ka – Do you have…?
ちょっと (高い) です chotto (takai) desu – It's a bit (expensive).
他の色がありますか? hoka no iro ga arimasu ka – Do you have another color?
それを頂きます sore o itadakimasu – I'll take it.
クレジットカードは使えますか? kurejitto kaado wa tsukaemasu ka – Can I use my credit card?
包んでいただけますか? tsutsunde itadakemasu ka – Can I have it gift wrapped?‍
Getting Around
Where is.....? - ~はどこですか?(.....wa Doko Desuka?)
Up, Down, Right, Left - うえ、した、みぎ、ひだり (Ue, Shita, Migi, Hidari )
Go straight. - (まっすぐです。(Massugu Desu.)
Does this train stop at Shibuya station? - この電車は渋谷駅に止まりますか (kono densha wa shibuya eki ni tomarimasu ka)
How long does it take to get there? - どのぐらいかかりますか (dono gurai kakarimasu ka)
What time does the train leave? - 何時に出ますか (nanji ni demasu ka)
What time does the train arrive? - 何時に着きますか (nanji ni tsukimasu ka)
Please give me two tickets - 切符を二枚ください (kippu wo nimai kudasai)
I am lost - 道に迷ってしまいました (Michi ni mayotte shimaimashita)
Please take me to ..... - 駅までお願いします ....... eki made onegaishimasu(to taxi driver)
Please turn right at that intersection - あの交差点を右に曲がってください (ano kousaten wo migi ni magatte kudasai)
Please turn left at that traffic light - あの信号を左に曲がってください (ano shingou wo hidari ni magatte kudasai)
How do I get to the Airport? - 空港にはどう行けばいいですか (kuukou niwa dou ikeba ii desu ka)
Can I go by bus? - バスで行けますか (basu de ikemasu ka)
Can I change some money here? - こちらで両替ができますか (kochira de ryougae ga dekimasu ka)
Staying in Touch
手紙書くよ tegami kaku yo – I'll write you letters.
着いたら、電話します/メールします tsuitara denwa shimasu/meeru shimasu – I'll call/email you when I arrive.
メアドを教えてもらえますか?meado o oshiete moraemasu ka – Could I have your e-mail address?
またすぐに来ますよ mata sugu ni kimasu yo – I'll be back soon.
来てくださいね kite kudasai ne – Come visit me.
Bonus Phrases
Yoroshku onehgaishimus. - Saying yoroshku to any Japanese person almost certainly grants you their help. There is no direct translation, but it is something like "Please do your best and treat me well". This is perfect when you are super lost or in a predicament. Onehgaishimus is equivalent to a very polite "please"
Mo dameh. Yohparachatta. Gomen. - No more, I am already very drunk, sorry.
Want more on Japan? I got you covered!
‍