10 Things That Went Wrong on my Trip to Scotland
July 3, 2017
Destinations
It is hard to view the world without the rose colored glasses that social media offers. Instagram is full of liars. Everyone shares pictures of their perfect trip with the perfect weather, the perfect hotel, and that perfect super hot guy that serves you drinks. Do they show you the part where they got lost in the bad side of Glasgow? Do they show you the part where they got lost in the airport? Or when they get turned down by that super hot drink boy? Probably not.
It is incredibly unhealthy to compare our lives to the best moments that people share on social media. If I had compared my entire trip to the UK based on just the beautiful, perfectly timed images you see on Insta my trip could have easily been categorized as a "failure". No such thing! In the spirit of full disclosure, enjoy my mishaps and misadventures from Scotland 2017.
1. My mother melted my outlet adapter with her hair dryer and refused to stop trying to use it our first morning for about an hour (lol love you mom)
2. I ran face first into a bus
No, I was not run over and the bus did not hit me. I am a stupid American and looked the wrong way when crossing the street and literally walked into the side of a slow moving bus. No injuries except for the bruise to my dignity. Whoops.
3. My mom and I accidentally walked 15 miles in one day-including 3 in the wrong direction
Okay, the tourism site LIED TO ME. They said the walk to a certain historical site would be a lovely stroll in the country side. It was a STROLL ON THE SIDE OF A HIGHWAY. We both got sun burnt.
4. We missed our train to Ardrossan to get to the Isle of Arran
The last ferry departed at around 3pm and the final ferry would take us back to mainland Scotland around 4:30pm. We spent nearly all day on the trains before realizing we missed a very important connection and would arrive far too late to get to the island. That was depressing. We returned home and went to bed.
5. I became violently ill
Still not sure what caused it, don't quite remember how it started. I do remember my mom waking me up at 2am because I had passed out on the cool floor of the bathroom without any clothes on because I was so hot. And lots of vomiting. It was great.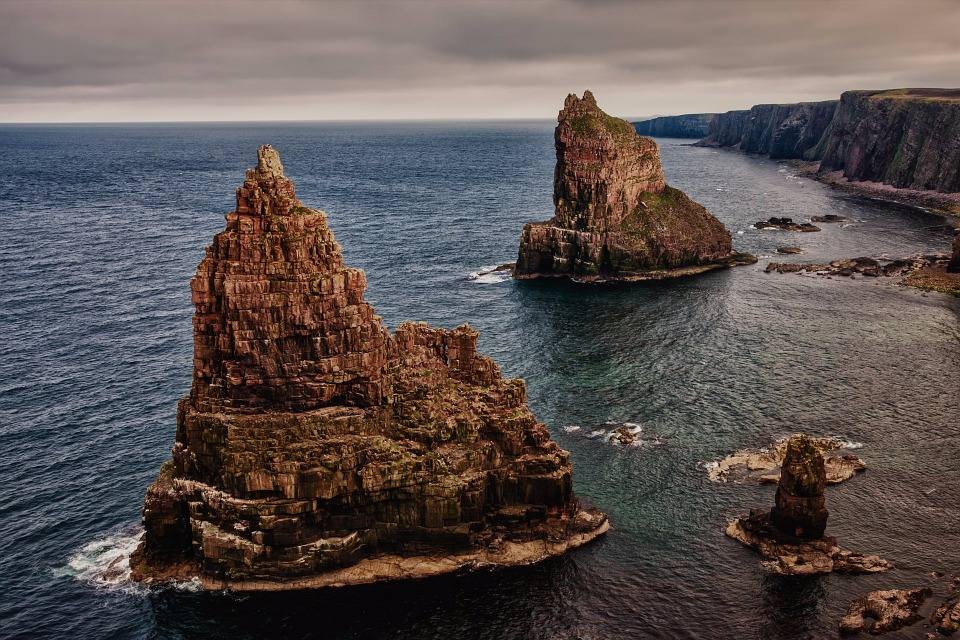 6. We missed out on our scheduled highlands tour
Me and my goddamn vomiting. Sorry mom.
7. We went to the wrong part of the London Heathrow Airport for our connecting flight
Went to arrivals instead of connections during our 3 hour layover. We got in a HUGE line for those entering the UK at London and didn't realize it was the wrong line until we got through. Then, we had to leave the airport and return to go through security again.
8. We had several family emergencies
Okay, this one isn't funny whatsoever. Deaths in the family and some accidents and injuries while we were away. Definitely added to our stress.
9. Decided to take an ocean side stroll...in the middle of a storm
Well, it was sunny and beautiful when we started. But as our walk wore on and the farther we got from our house, the worse the weather got. We fought and fought against the wind...it was exhausting!
10. Went to Edinburgh during the peak tourist season
That. Was. Horrible. I did not enjoy Edinburgh. I really wanted to and I had been so excited but there were just so many people and it made it difficult to enjoy the city and its history. People were loud, obnoxious, messy, and I hate crowds. I also hate tourists that stop in the middle of the sidewalk to take a selfie. No, I will not stop walking. And it is your fault I ran into you.
Want More on Scotland? Here you go!