Hi, I'm Siggi
Thanks for coming by my page. My name is Siggi-dubbed by my American friends because of the Icelandic yogurt-I am a writer, polyglot, and aspiring expat, not a cup of yogurt (unfortunately)
‍
My love for travelling began with a trip to Iceland and Sweden to visit my family when I was just 15 years old. I spent so long dreaming of the possibilities of life abroad but I always figured these dreams were too far reached. Flash forward almost 10 years, here I am again, both cursing and thanking this damn travel bug.
My mother's family hails from Iceland and Sweden while my father is mostly German (no, you can't call me a Kraut).
‍
‍
‍
‍
‍
‍
In meeting some of our family for the very first time, it was a magical experience. These people had never met us and didn't even know our full names but we were family. They carted us around in a caravan of Swedes and Icelanders, showing us the sights and the family homesteads. They had gifts, stories, and spent hours-maybe even days-preparing traditional food for us. They had photo albums that we spent hours looking through and songs we sang together on a boat through the eastern Icelandic fjords.
I am still blown away by their hospitality, even after 8 years. To enter someone's home who you had never met to see the table heavy with food and smiles all around...I will start crying if I keep going on!
‍
‍
I speak English and German fluently and I am currently learning Polish and Swedish. I have a love and an affinity for languages, as you will quickly discover among my posts.
My traveling and language learning began with finding our extended family, and I do plan on returning to both Iceland and Sweden in 2017. My love for travel has since expanded. Seeing my family in Iceland and Sweden made me realize that the countries we talk about and their inhabitants, are just like us.
Maybe that sounds silly. But when you consider different countries and just how many people live there, it is a statistic. But if you go there, make an effort to experience their culture and country, you gain a different perspective. The world is instead of a bundle of statistics and numbers, a conglomeration of stories, likes and dislikes, everyday life, precious small moments, and unending smiles.
While I'm not one of those people who have made millions of dollars travel blogging and quit my job for life on a beach, I am currently working to not be dependent on a 9-5 job. I recently landed a great career in the field I went to school for but I have been so discouraged and disappointed. I don't want to spend the rest of my life dragging myself to work everyday and being unhappy.
I work full time at said job, but also work as a freelance writer and editor. I am looking into getting some kind of fully remote job so that I can travel and move about as I please. It hurts my heart that I cannot do it yet but I know that once I find that job and the opportunity presents itself, my life will change. I have a lot of plans for 2017 that will set the foundation for my future as a writer and traveler.
I love supporting other writers, photographers, and aspiring travelers. Any questions or comments, please send them my way! I would be happy to chat with you or discuss potential working relationships. The world of freelance writing, working remotely, and travel blogs can be tough.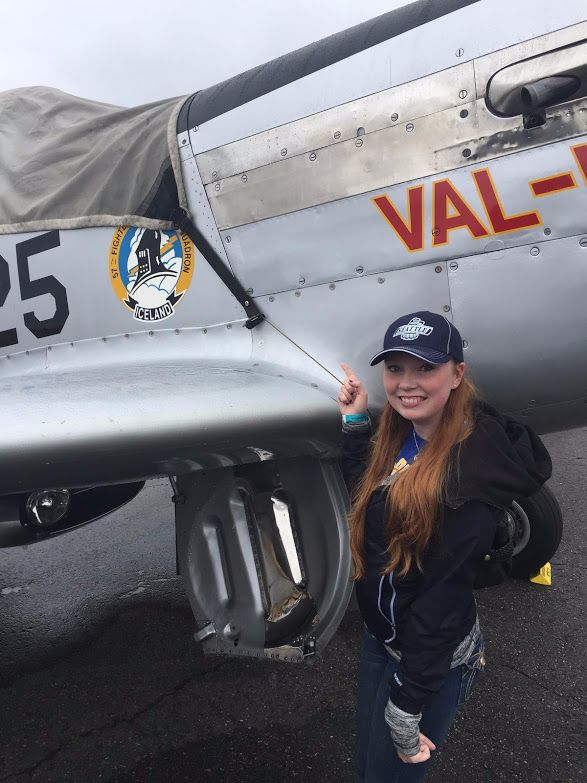 Send a Request
Oops! Something went wrong while submitting the form